My popular annual list of values is BAAAAACK! It's always exciting to find a wine you love that is an excellent value, and these all are amazing finds. This year, oddly, no U.S. wines made the list -- I've written about a ton of sub-$20 American stunners in the past, but just didn't stumble upon a new fave over the last 12 months. (#2019goals!) Some surprises in there -- a white Rioja and a red Rioja Reserva... a Côte Rôtie... a Bordeaux... a white Port -- it's almost unheard of to find such quality from those regions at this low price point. But there is something here for everyone, every mood, every meal, every whim. Enjoy!
White:
2015 CVNE Monopole White Rioja (Spain)
Light and zippy but also unctuous. Pretty darn tasty! Notes of white flowers, green plum, sugar snap peas (!!) pear, lemon, and straw, with a steely minerality. Easy going down but has a great presence. ~$12
2016 Josef Ehmoser von den Terrassen Grüner Veltliner
(Austria)
Lemon-lime citrus, herbs and white pepper, on the savory side. A stellar summer quaffer — refreshing, goes down easy, but has personality. This baby joined me at the beach on more than one occasion. ~$13
2016 Tania & Vincent Carême Terré Brulee Chenin Blanc (South Africa)
Heady nose of honeysuckle, with some yellow apple and white peach, but this baby is queen of shortbread cookie/toffee/straw/cloves/almond secondary and developed notes. Mouthcoating. Luxe. ~$19
2017 Vila Nova Vinho Verde (Portugal)
White flower perfume, tangy spice, (even a little pepper,) peach and yellow apples, super tasty quaffer. Haven't historically been knocked out by many Vinho Verdes, but this one stands out from the crowd. ~$12
2017 Yalumba Y Series "Unwooded" Chardonnay (Australia)
Florals, green fruits, citrus, stone fruits abound. Tropical and herbal too. With toasty, dough-y notes from lees contact. Lots going on but doesn't punch you in the head. ~$12
NV Churchill's Dry White Port (Portugal)
I am so glad this squeezed in (on a technicality, as it's a 500ml sized bottle!) Medium gold color, with smoke, caramel, mandarin peel, nutty, and herbal notes. Intense, dense, rich, super-long finish. Just some initial caramel-ly sweetness at the start. Although it says "Port," this is really an aperitif or something creative to pair with a meal, NOT a "dessert wine!" ~$20 (h/litre: 500ml)
2017 La Tour Boisée Minervois Blanc
(France)
This field blend of 6 southern French grapes is a little funky and savory, but florals and green fruits balance it out. Unctuous and rich (at 14%!) but still quaffable. ~$12
2017 Massimo Daldia Vernaccia di San Gimigniano DOCG (Italy)
Mouth-filling compact fruit, with elderflowers, lemon curd, ripe pear and quince, some nice grassiness, and unctuousness from lees contact. Creamy! ~$19
Rosé:
2017 Cabernet de Saumur Réserve des Vignerons Rosé (France)
So tasty, and what a bargain! Rose petals, lime, red grapefruit, red and black fruits galore, some white pepper, rosemary, and flint. Over-delivers at ~$8
2017 Domaine Lafond Roc-Épine Tavel Rosé (France)
Fruity, spicy, loooooong finish. Tavel is a Southern Rhône region that ONLY makes rosés, and this is why. Cherry, strawberry, rasbperry, with roses, and tomato leaf, and herbs, and juicy nectarine, and watermelon, and white pepper, and, and, and. ~$19
Red:
This is a heavy-duty (yet crowd-pleasing) red, with cherry, cranberry, blackberry fruit, and loads of earthiness—tobacco, cedar, leather, tea leaf— plus smoke, caramel toffee and buttery smoothness. ~$15
2016 Esporão Quinta dos Murças Minas (Portugal)
All the purple, all the time. Florals and fruit. Plus savory notes, caramel. Kind of a liqueur feel to the fruit, so warm and rich. LOVE. ~$17 (N.B. The Reserva of this wine is going to run you $30-40, but I was OBSESSED with the 2015 Reserva, so if you feel like a little splurge, definitely go there.)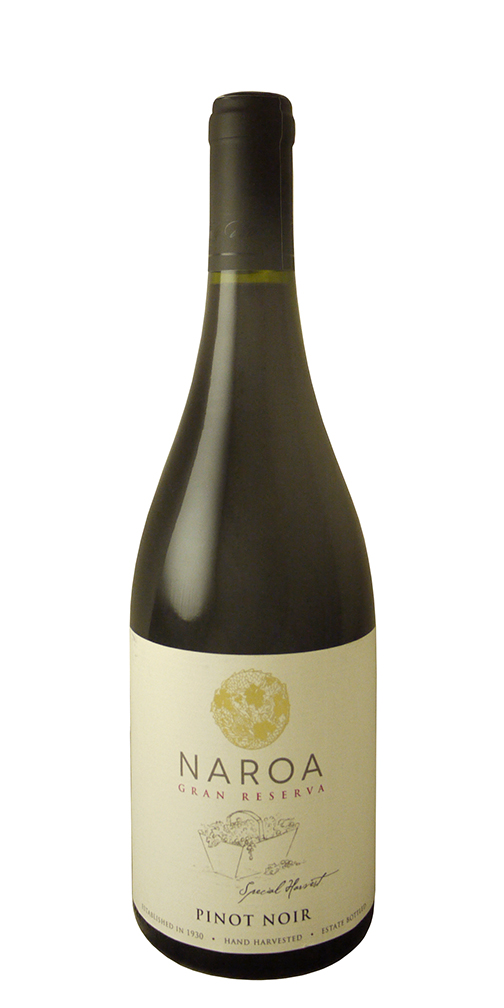 2016 Naroa Pinot Noir Gran Reserva (Chile)
Ticks all the boxes: floral, fruity, earthy, and spicy. Its refreshing high acid screams for food pairing, but this plush pinot is also great on its own. ~$17

2009 Ch. Haut Plaisance Montagne St-Emilion (France)
Great cassis, black cherry, blackberry fruit, with mocha, graphite, licorice, pepper. Tannins aren't overbearing. An elegant experience, but this can improve too. ~$12
2016 Agniuli Primitivo (Italy)
Tasty and rich, with spiced rose potpourri, cherry, blackberry, plum, lifted by a clean eucalyptus note, and grounded with a bit o' barnyard. Mouthcoating! ~$19
2016 Domaine Faillen Ste Marie Corbières (France)
Deep, dark, rustic, and intense, this Languedoc bruiser will pair beautifully with winter stews and roasted meats. Florals, blackberry, bramble, spice box, lavender/rosemary garrigue, and some funky merde and leather. Big-boy tannins hit hard, but smooth out over the finish. 14.5% alc, and only ~$13
2017 Ca Montanari Opera 02 Lambrusco
(Italy)
This is a dry style Lambrusco, which is a bubbly red from Italy. You get fresh dark berry fruits and a pleasant herbal earthiness, buoyed by the zesty pink bubbles. Easy drinking and a crowd-pleaser, even among all levels of wineaux. ~$17

2015 F. Merlin Côte Rôtie (France)
A Côte Rôtie for under twenty bucks?!? Crazy. Hugely intense, florals, black fruit salad, lavender, and a choco-vanilla thing going on. Elegant, rich, luxe, succulent, dense. Outstanding. ~$17

2012 Marques de Riscal Rioja Reserva (Spain)
This hearty red delivers! Lots of fresh black cherry, cassis, lilac florals, with herbs and spice, sage and licorice, and a foundation of mocha. Delish. ~$ 17
2016 Pierre-Marie Chermette Beaujolais (France)
Light, fruity, fun... but def not wimpy or too "girly," this Beauj is holiday heaven. Great for gatherings all through the holiday season. The natural acidity pairs beautifully with food, and it's comfy like a warm blanket. ~$16
EXTRA CREDIT:
2017 Terlan Pinot Grigio (Italy)
This baby narrowly misses the criteria, but I just HAD to include it, because it is truly a fantastic Pinot Grigio. It is rich, high in alcohol, unctuous, great flavors of chamomile, pear, melon, tarragon, lemon zest. This is NOT the neutral, blah, inoffensive PG your Auntie likes… but give it to her anyway! ~$22
# # #
There you have it, Wineaux. Once again I ponder raising the bar to 25 wines under $25, because there is so much goodness in the $20-25 range. Perhaps next year!
May we all drink well in 2019...
Cheers!